You see all these recipes about fluffy buttermilk pancakes, but let's be honest, they don't look that fluffy in the picture and if they do, they don't come out having that fluffiness you thought they would. But let me tell you, this recipe will give you some of the fluffiest pancakes you have ever had!
Whether you're the one making or waking up to these fluffy buttermilk pancakes, they're sure to start your day on the right note!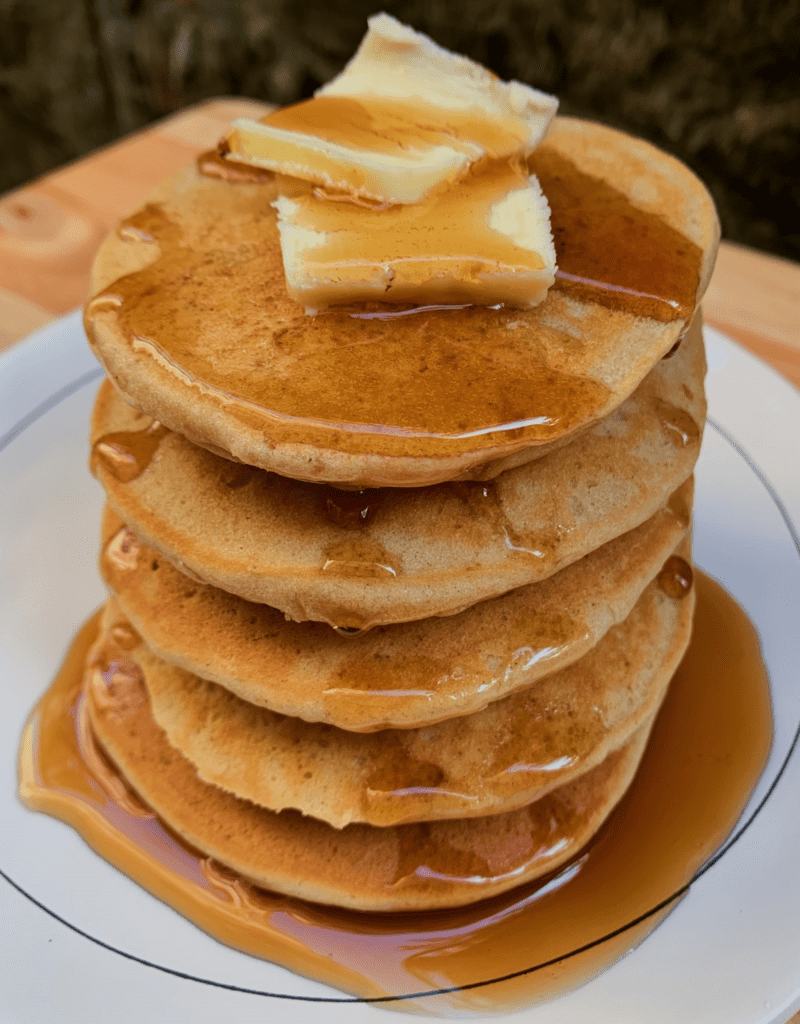 Ingredients
2 cups all purpose flour (or gf flour)
1 teaspoon baking soda
2 teaspoons baking powder
3 tablespoons sugar
1 teaspoon salt
2 eggs
1 3/4 cups buttermilk
1/2 cup sour cream
5 tablespoons butter (melted)
1 teaspoon vanilla extract

Directions
Combine the flour, baking soda, baking powder, sugar and salt in a large bowl.
Mix the eggs, buttermilk, sour cream, melted butter and vanilla in a separate bowl. I found that using a whisk is the best tool for this.
Gently fold the dry and wet dry ingredients together, but be careful to not over mix the batter as it could make the pancakes dense.
Allow the batter to sit for 15 minutes. This is key to getting these pancakes oh so fluffy.
Whether you're using a pan or skillet, let it heat up to medium temperature.
Use either an ice cream scooper or 1/4 cup to get the perfect amount of batter onto the pan. Spread evenly into the level of thickness you want!
Flip your pancakes when bubbles start to form or if it gets to that perfect golden brown on the other side.
Notes