here's the perfect guide for a relaxing day in miami! it's easy to get lost in the hustle and bustle of an exciting city, especially miami. there endless thigs to do, places to visit, and tons of food to EAT (my main focus of course)!
this guide will share top food spots and a few must-see places. however, due to my passion for food, this guide will share my favorite food spots for breakfast / brunch, lunch and dinner! you will not be hungry by the end of the day, i can promise you that.
if you're looking for food recommendations, you can always check out my instagram posts here! don't forget to follow me there as well so that you never miss out on the BEST eats. you can reach out to me via email or instagram. in addition, simply comment on this post if you're looking for more specific food spots or have any questions!
with that being said, if you're staying in brickell, get your stomach ready to try amazing food!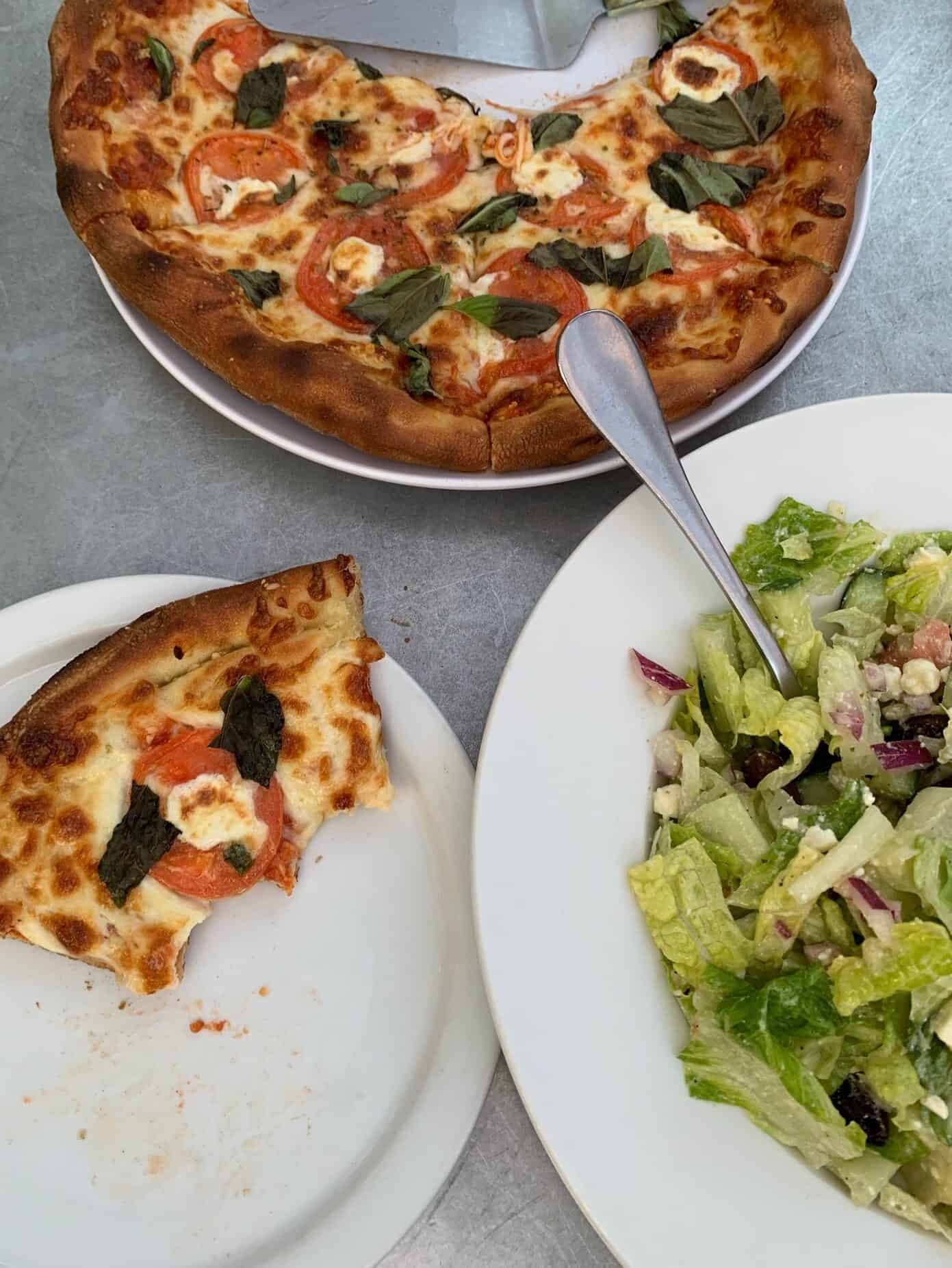 the perfect itinerary for a day in brickell, miami
the perfect start to your day in miami - a beautiful sunrise and workout
if you're staying in brickell, then there's a great walking / running loop to get those steps in! brickell key is just across the bridge, making it extremely accessible. the walk there is beautiful on it's own to be honest. however, the path around brickell key provides 360 degree views of the city. who wouldn't want to be surrounded by palm trees and walk along the water first thing in the morning?
breakfast
there are SO many good spots for breakfast but a favorite is Bastille Cafe. in fact, i went to bastille cafe TWICE during the one week I stayed in brickell.
first of all, bottomless mimosas ANY DAY of the week...! yes, re-read that sentence one more time! you can go any day of the week and get bottomless mimosas. if you're like me and appreciate a good meal, you will love this spot.
i am a huuuuuge fan of omelets and they have an amazing selection! i got their egg white omelet with goat cheese and spinach to start my day.
if you haven't had goat cheese in an omelet you are seriously missing out. their breakfast potatoes are also delicious. trust me, i wouldn't recommend just any basic breakfast potatoes.
brickell city center
i know that i wanted to walk around after finishing my meal, so let's do some shopping! brickell has an AMAZING outdoor mall. you can walk off your breakfast and find some lovely clothes to purchase. although your wallet probably won't be thanking you later!
lunch
you can't visit miami and not get delicious tacos! coyo tacos are absolutely amazing and they hand press them right in front of you! i tried the pulled chicken tacos as well as the pulled pork tacos. you really can't go wrong! however, i really am a sucker for a pork taco paired with pineapple. that combination can do no wrong, especially at coyo taco! if you go on a tuesday, they have tacos that are half off. can you beat that?
***side note : skip the chips, guac and salsa and get straight to the tacos. i was too full to try other tacos and i wish i had saved room for more tacos.
adventure time!
now you can always continue to shop until ya drop if you want to. however, i highly recommend trying something different!
there are a ton of different tours that you can do in the area, such as a yacht tour. even walking along brickell you see some of the most amazing boats. or if you're an active person you can rent a jet ski for a nice adrenalin rush.
dinner
i had some of the BEST dinners in brickell, but one that still sticks out in my mind was crust! let me tell you now, you are in for a treat! crust is known for their big portions but they are known just as well for the quality of their food. everything i ordered was absolutely delicious. not only that, the owners are incredibly friendly with amazing service.
for starters, get the garlic knots and meatballs topped with their homemade ricotta. trust me, you won't regret it! the garlic knots come out hot & steamy. you won't be able to stop yourself from pulling those babies apart! now the meatballs and ricotta...to be honest, their ricotta was one of the best that i have ever tried. HANDS DOWN!!! take that along with their delicious meatballs, that combination could do no wrong!
since this restaurant is called crust, i obviously had to try their pizza! i got their margherita pizza and everything from the sauce to the crust was... AMAZING! it's safe to say that they have every right to use crust as their name because their crust was perfectly cooked and tasted just as good as it looks below.
dessert
are you full yet? if not, you can head on over to Komodo for some drinks and dessert! they have the most amazing dessert menu but my favorite has to be the japanese cheesecake. dare i say that this was life changing? this dessert was nothing like i have ever had before, full of amazing flavor and presentation.
notes
if you enjoyed this food guide, check out my other food guides here
check out my instagram for more food recommendations to save for future travels
there are so many great spots in brickell, miami that you can't go wrong
this guide represents just one day in miami and there are so many more spots to fill your time. i will be posting more guides for the miami area soon so make sure to subscribe!