This Mini Pumpkin Pie with Puff Pastry recipe is a delicious way to make a seasonal favorite. They are so easy to make, delicious and the perfect sweet treat!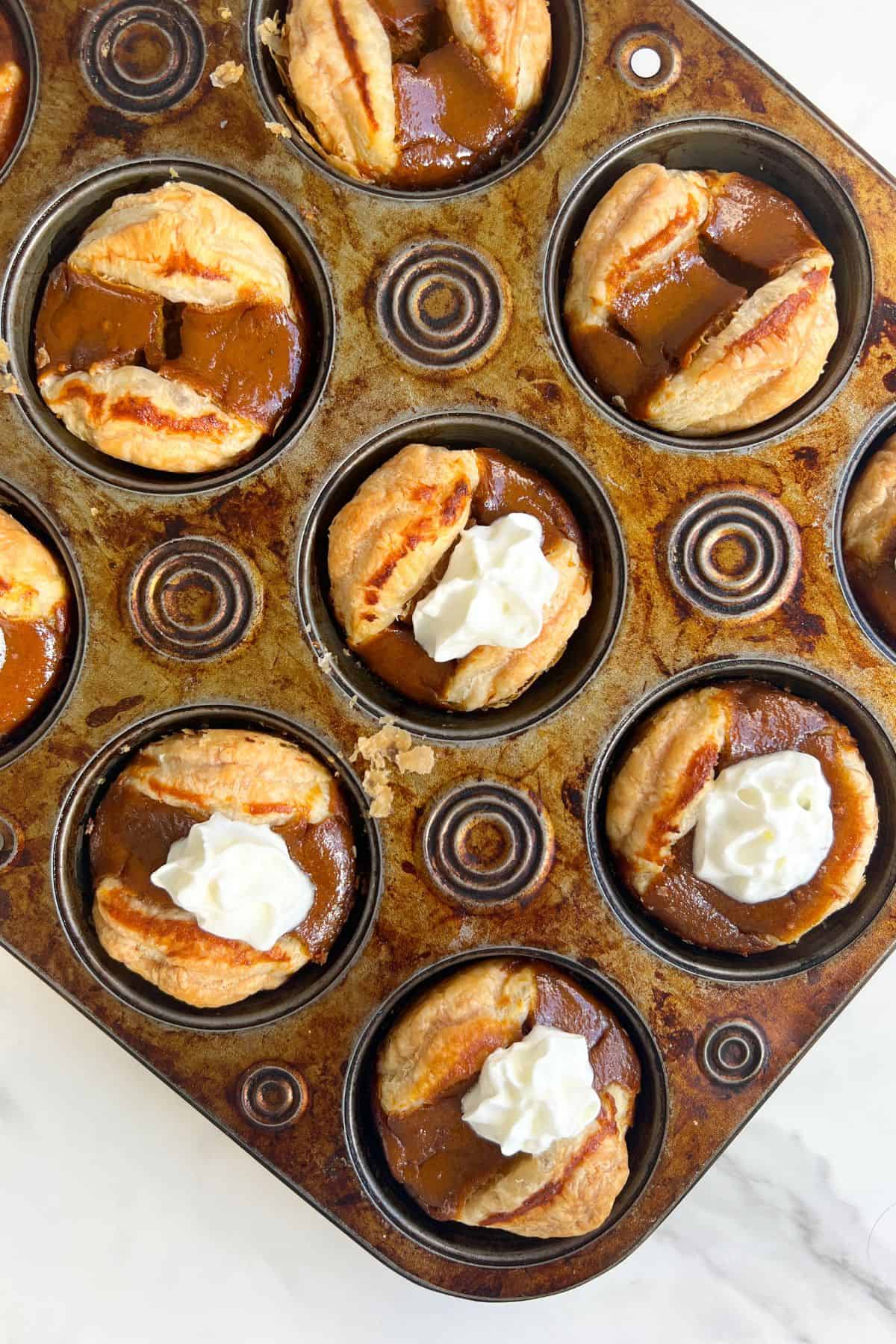 In the holiday spirit but want an easy dessert? Make these Mini Pumpkin Pies using Puff Pastry dough!
This recipe is so easy to make while still being incredibly delicious.
If you bring this dessert to a party, people will not only be raving about their cuteness and taste. But they'll also think you've spent hours in the kitchen perfecting this recipe.
A perfect option to bring to a holiday gathering, Friendsgiving or if the fall cravings start to hit while relaxing at home!
Main Ingredients
Puff Pastry
Pumpkin Puree
Milk
Maple Syrup
Vanilla Extract
Eggs
Pumpkin Pie Spice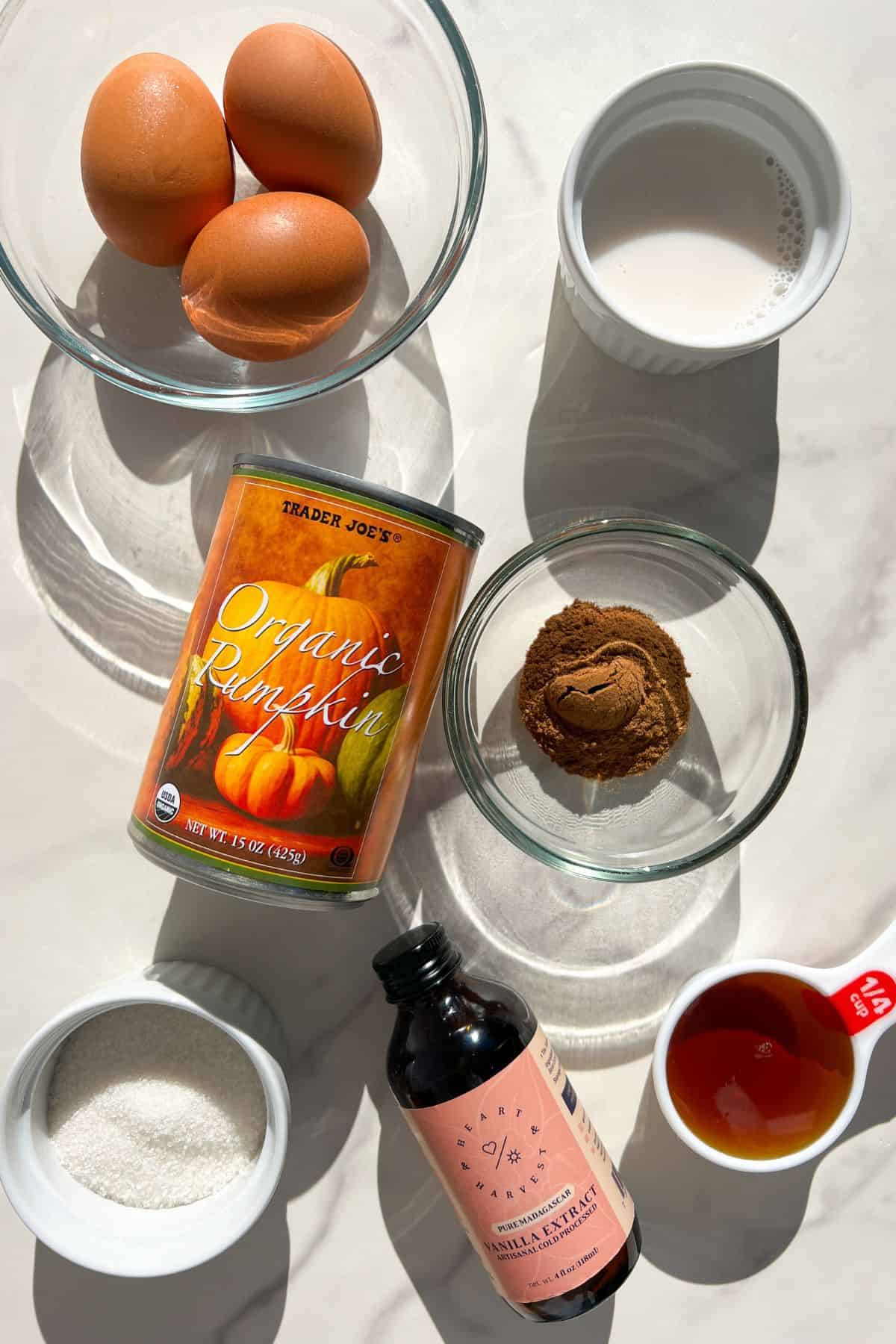 Alternatives to Puff Pastry
One of the best parts about this recipe is how versatile it can be!
You can use store bought puff pastry like I did for this recipe. It's perfect if you're short on time and want to make this recipe for a holiday gathering.
Another option is to buy premade pie crust. This shouldn't change anything else in the recipe but the bake time may be different.
Lastly, the most time consuming option would be to make your own homemade puff pastry dough or pie crust.
Whichever path you choose, this recipe will still come out absolutely delicious!
How to Make Mini Pumpkin Pie with Puff Pastry
Preheat the oven to 350 degrees F
Make sure you read the puff pastry instructions as you have to let it thaw prior to working with the dough
Once you've prepared your puff pastry, it's time to make the filling
Add all of the ingredients into a large mixing bowl and mix until fully combined
Cut big circles in the puff pastry dough using a cookie cutter or mason jar lid
Spray your muffin tin and press the dough into the muffin molds
Pour the pumpkin pie filling into each mold, leaving a little space at the top
Bake for 13-15 minutes or until the pies have fully baked
Let cool completely and top with whipped cream (optional but highly recommended)
Enjoy!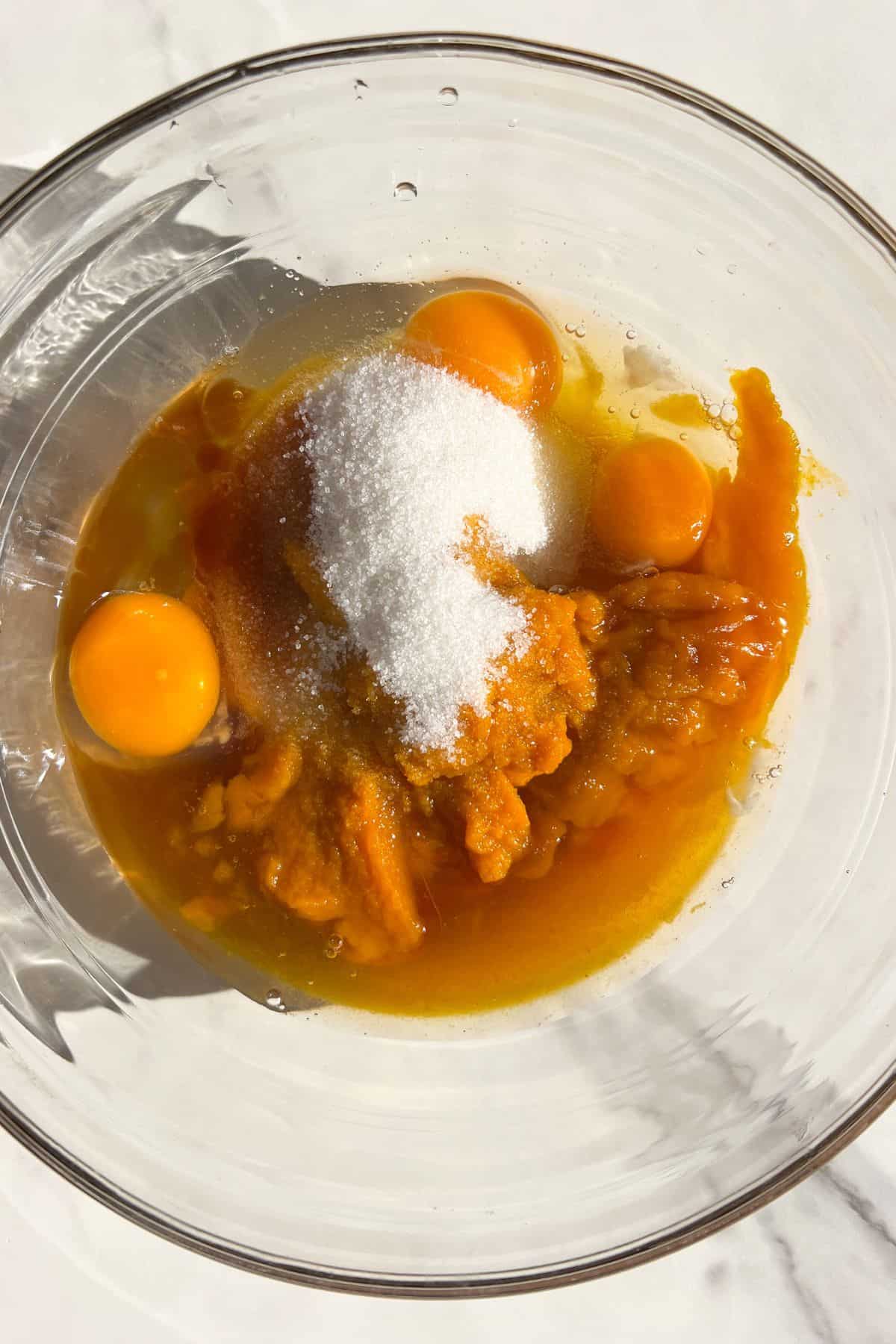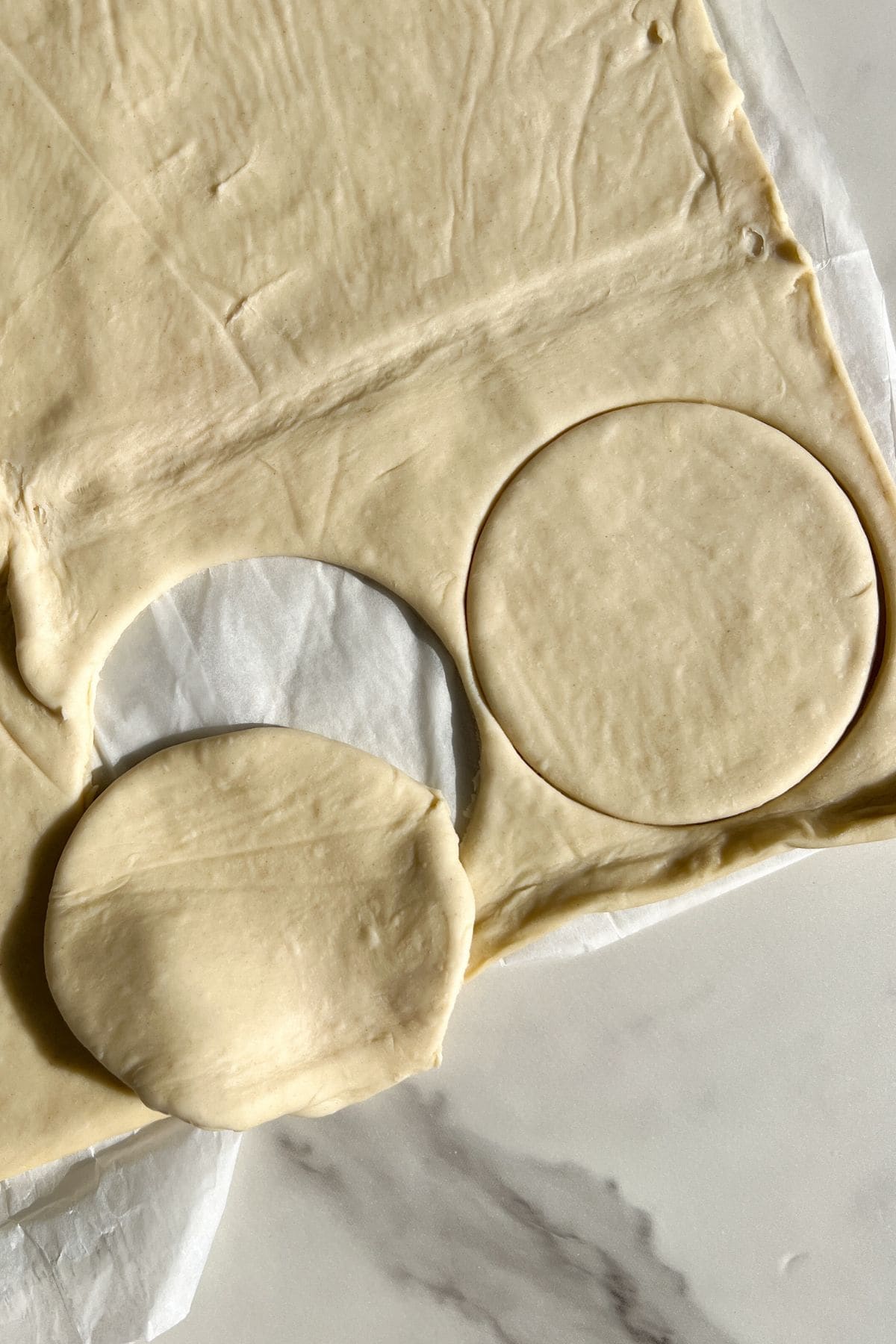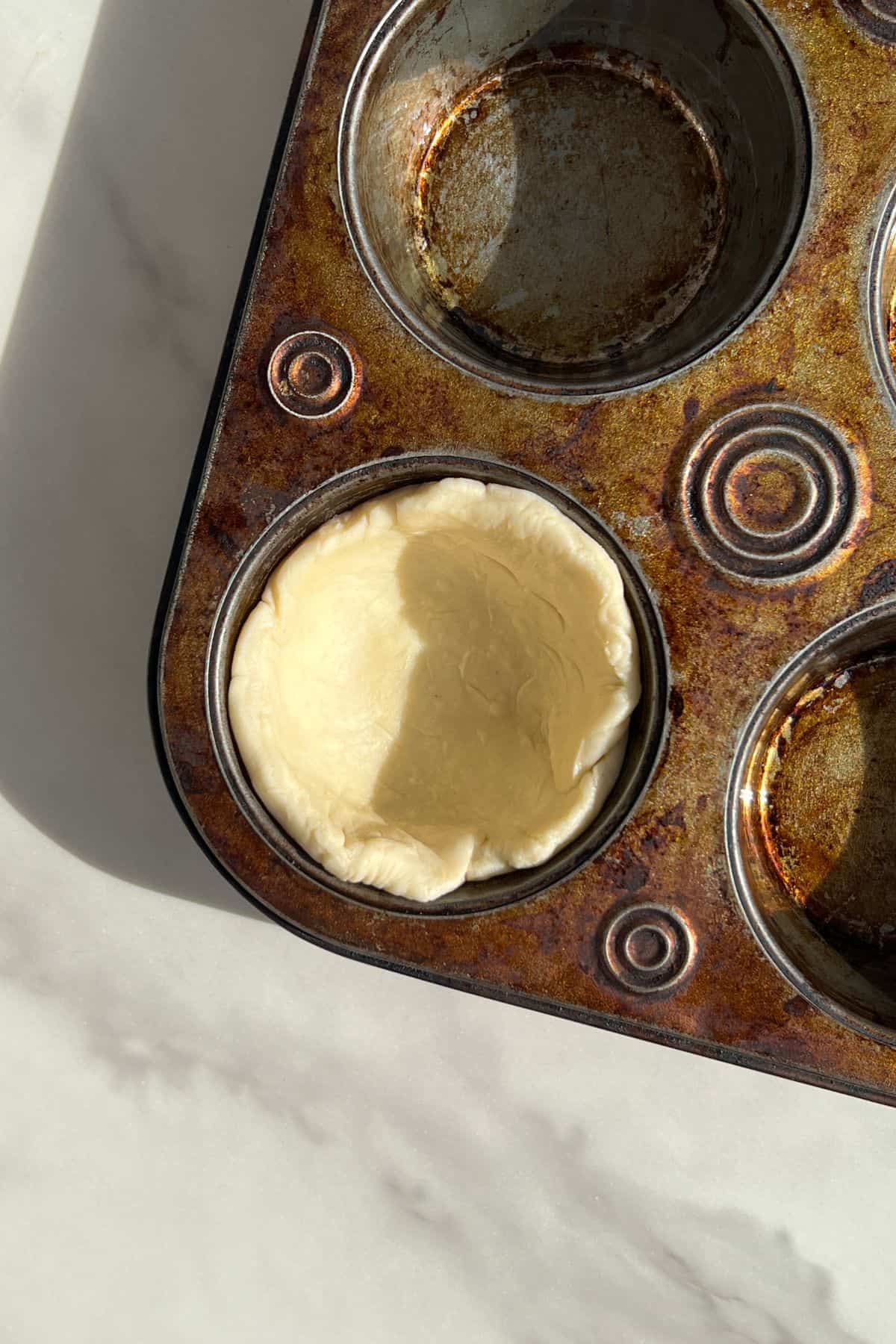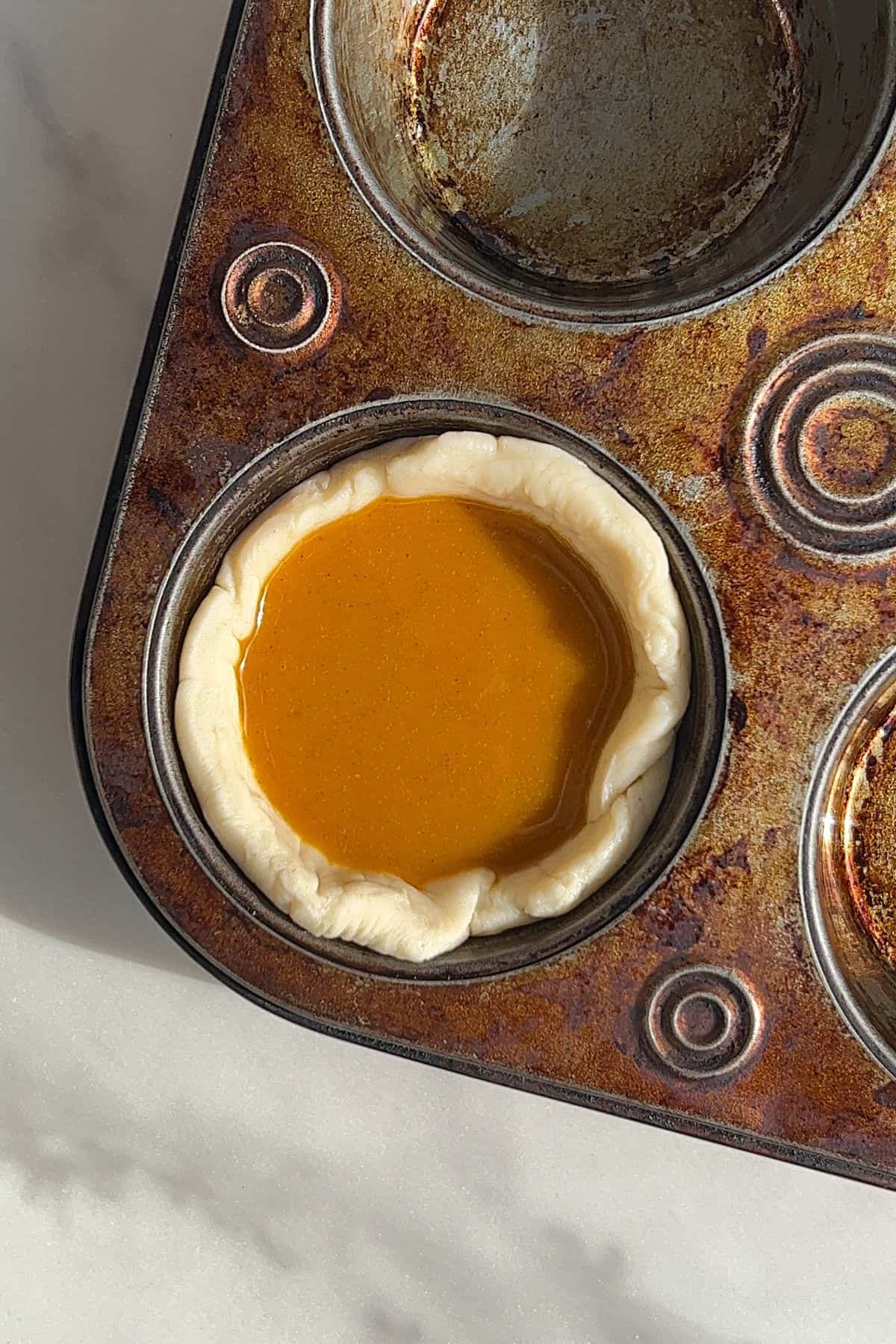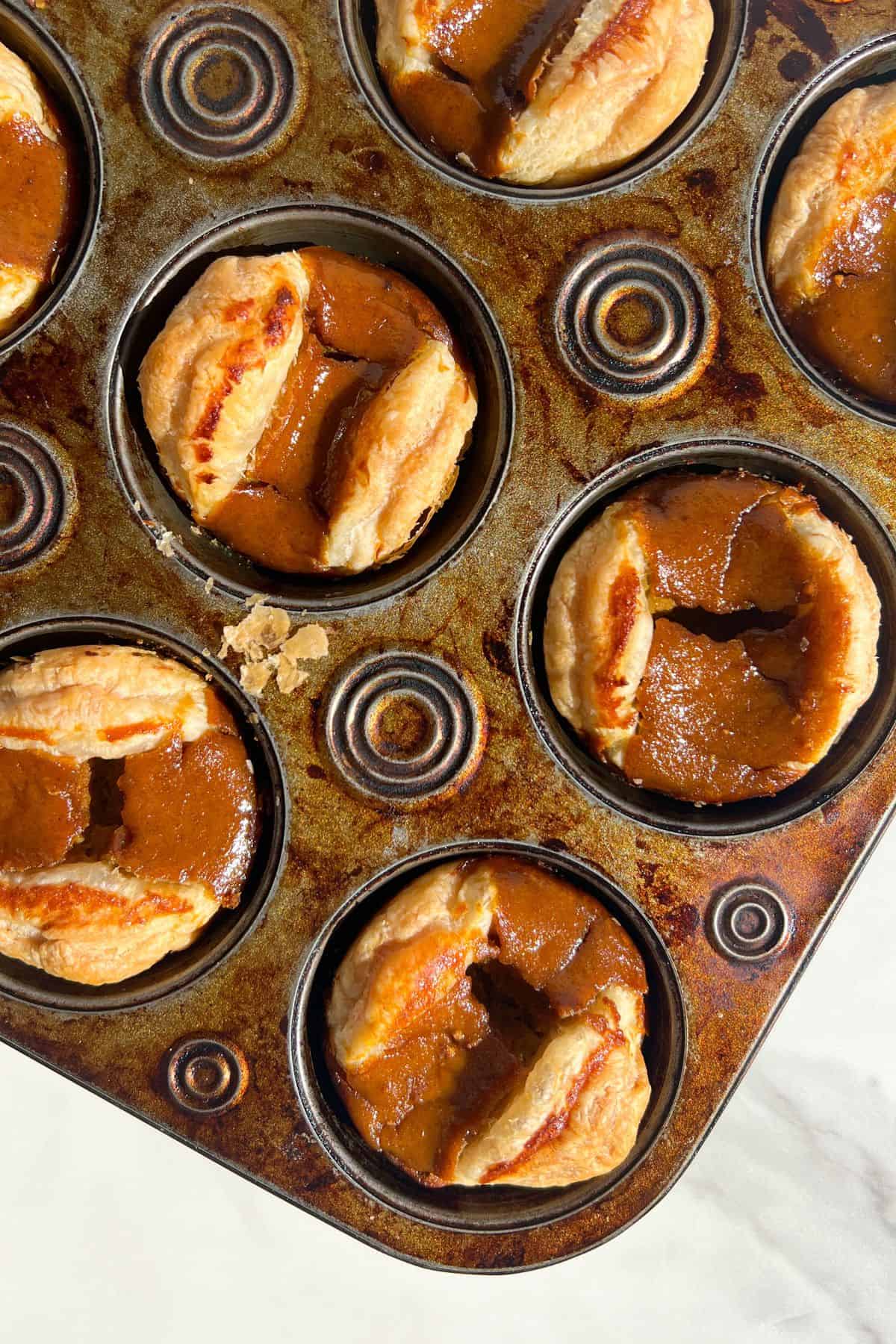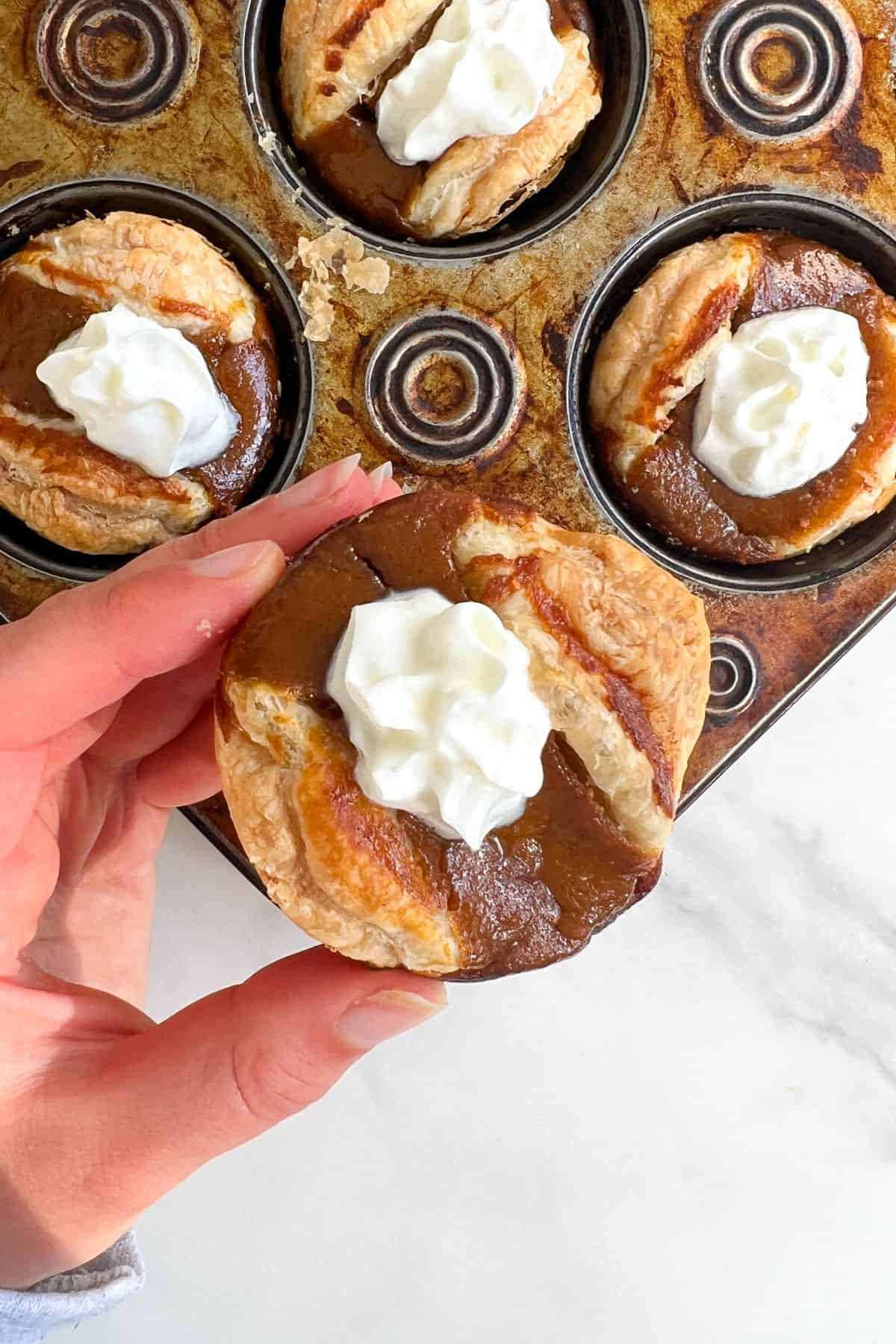 Frequently Asked Questions
Are these mini pumpkin pies gluten free?
They are gluten free if you use gluten free pie crust or gluten free puff pastry dough. The filling is naturally gluten free.
Can I use alternative sugar options?
Instead of granulated sugar, you can use monk fruit sweetener or coconut sugar as a 1:1 replacement.

Instead of maple syrup you can substitute honey or date syrup at a 1:1 ratio.
How do I know the mini pies are done baking?
They are done baking when the puff pastry has risen and has a golden color on the outside and bottom. The pumpkin pie filling will also be fully baked and have no jiggle when you move the pan.
Can I make these ahead of an occasion or event?
I don't recommend making these more than one day in advance. When ready to eat, reheat at 400 degrees F for about 5 minutes
What is the best way to store?
Store at room temperature in an air tight container for up to 1-2 days. If you need to, freeze after 2 days for up to 1 month in a freezer-safe container.

Reheat per the instructions above.
Related Recipes
Pumpkin Donuts with Maple Syrup Glaze (COMING SOON!)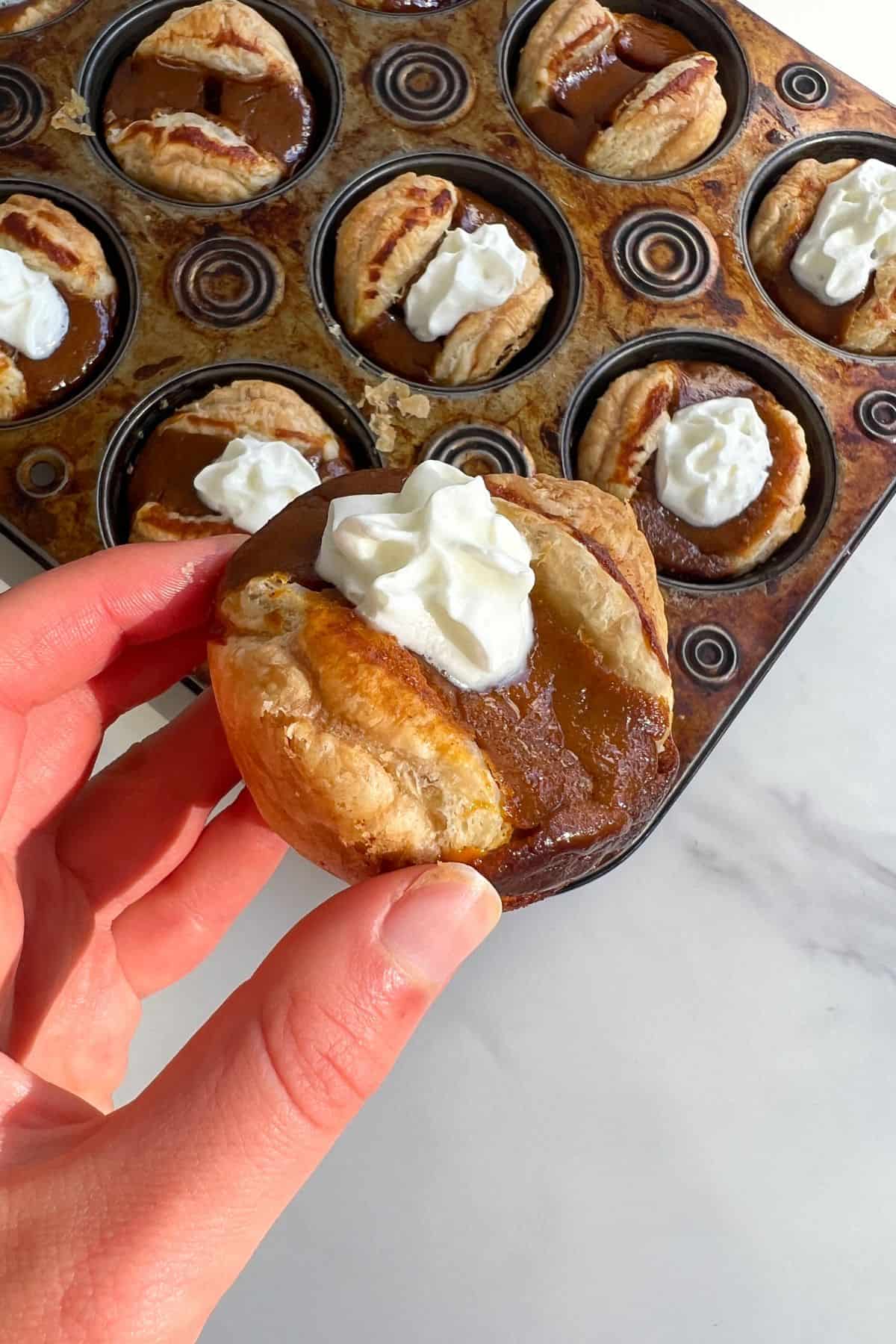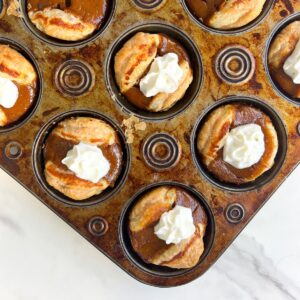 Mini Pumpkin Pie with Puff Pastry
These Mini Pumpkin Pies with Puff Pastry are a delicious way to make a seasonal favorite. They are so easy to make, delicious and the perfect sweet treat!
Ingredients
14

oz

puff pastry

15

oz

can of pumpkin puree

3

large

eggs

¼

cup

pure maple syrup

¼

cup

granulated sugar

¼

cup

almond milk

2

tsp

vanilla extract

3

tsp

pumpkin pie spice
Instructions
Preheat the oven to 350 degrees F

Make sure you read the puff pastry instructions as you have to let it thaw prior to working with the dough

Once you've prepared your puff pastry, it's time to make the filling

Add all of the ingredients into a large mixing bowl and mix until fully combined

Cut big circles in the puff pastry dough using a cookie cutter or mason jar lid

Spray your muffin tin and press the dough into the muffin molds

Pour the pumpkin pie filling into each mold, leaving a little space at the top

Bake for 13-15 minutes or until the pies have fully baked

Let cool completely and top with whipped cream (optional but highly recommended)