written by Jess Selensky, owner of Feasty Travels
is brunch your favorite meal too? it's RARE that i find a brunch spot that i don't like. i'm sharing this blog post so that you know exactly where to go for brunch in boston, ma!
this post contains my top 5 brunch restaurants in boston as of august 2021! now that i have officially moved out of boston, i think it's an appropriate time to share some of my favorite food spots from my time there. i can start off by saying that i've enjoy TONS of good brunches but there are always ones that stick out the most.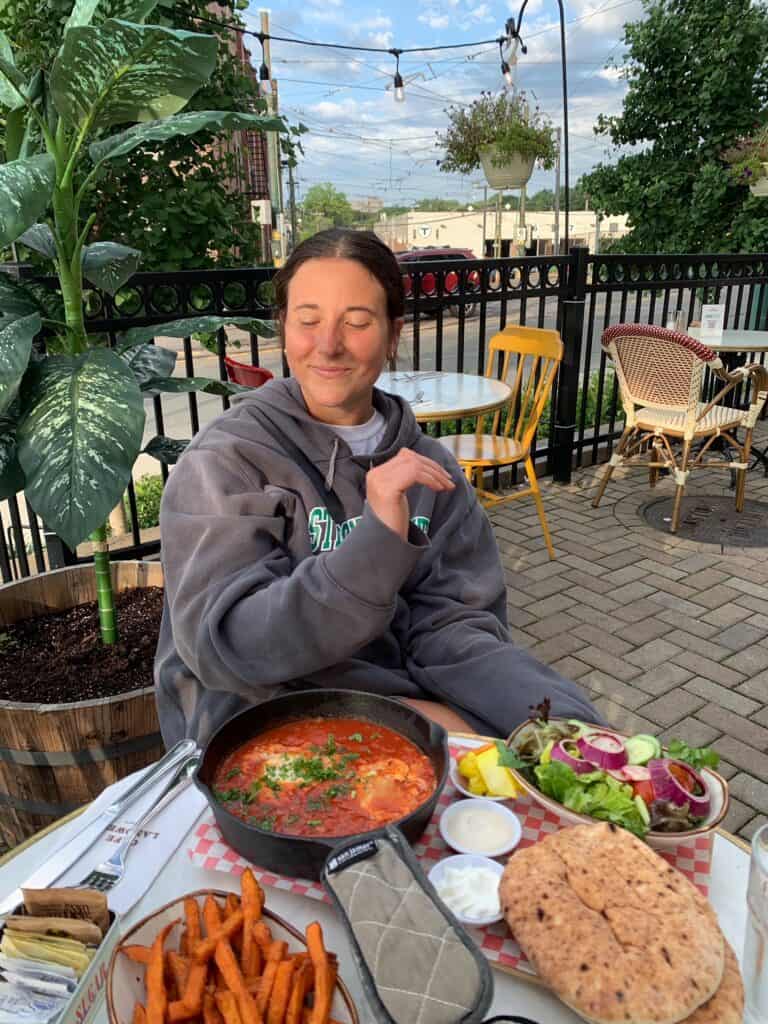 bar'cino, brookline
i didn't experience bar'cino until the last two months of my time in boston and THANK the food gods for bringing this spot into my life. every single dish on their menu is made to perfect and every one that i've tasted has exceeded my expectations. from the lemon blueberry waffle to the eggs in purgatory (my favorite!), i couldn't have been happier with my brunch experience.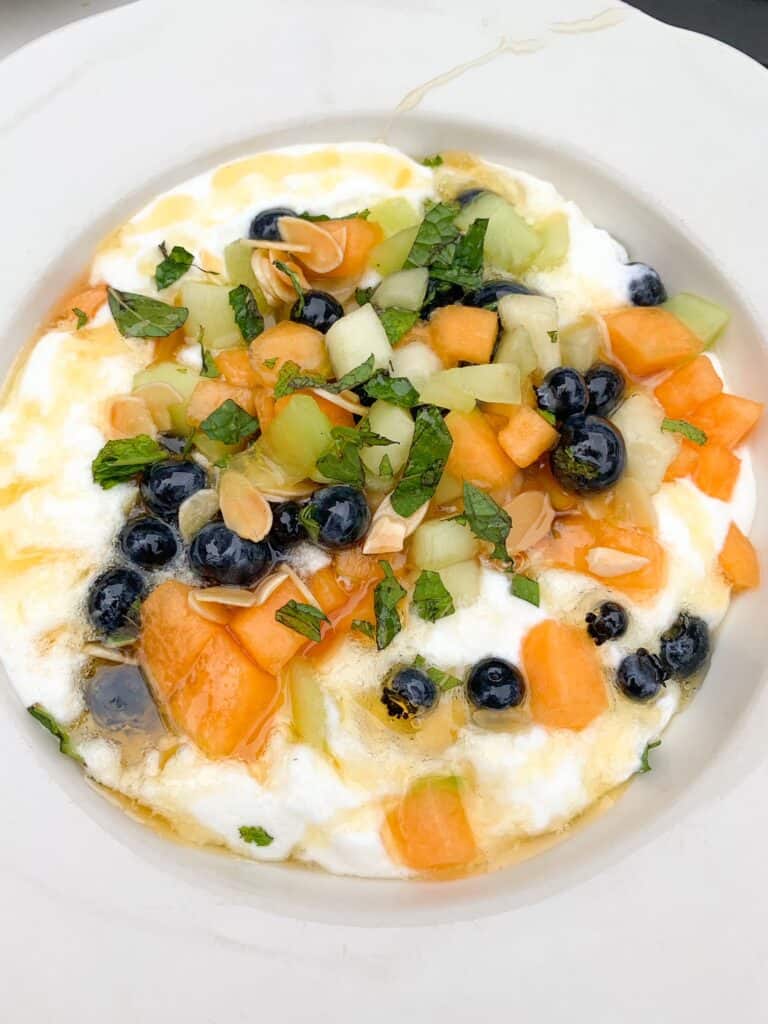 the eggs in purgatory is my go-to order. however, there are so many amazing dishes for you to choose from. for example, they have this amazing ricotta yogurt bowl. it is extremely light and refreshing, especially on a hot summer day. last but definitely not least...you MUST order their margherita pizza. the base is a thin flatbread, topped with a delicious red sauce and an amazing cheese mixture. BONUS! they make it extra fun by giving you your own pair of scissors to cut the pizza with. if you leave room for dessert, make sure to get the affogato. the vanilla gelato is beyond creamy and the perfect contrast to the hot espresso that you pour over. DEEEEELISH!
if you couldn't tell...i LOVE this spot. it's quite impossible for it to not be on my list of best brunch spots in boston.
committee, seaport district
committee holds a special place in my heart. whether it's brunch or dinner, their menu is top notch and you will never be disappointed. the one dish that you can never pass on ordering is their sesame-crusted feta. drizzled with honey, it's the perfect combination of salty and sweet. this dish alone makes committee one of the best brunch spots in boston. if that doesn't say it all right there, i don't know what will!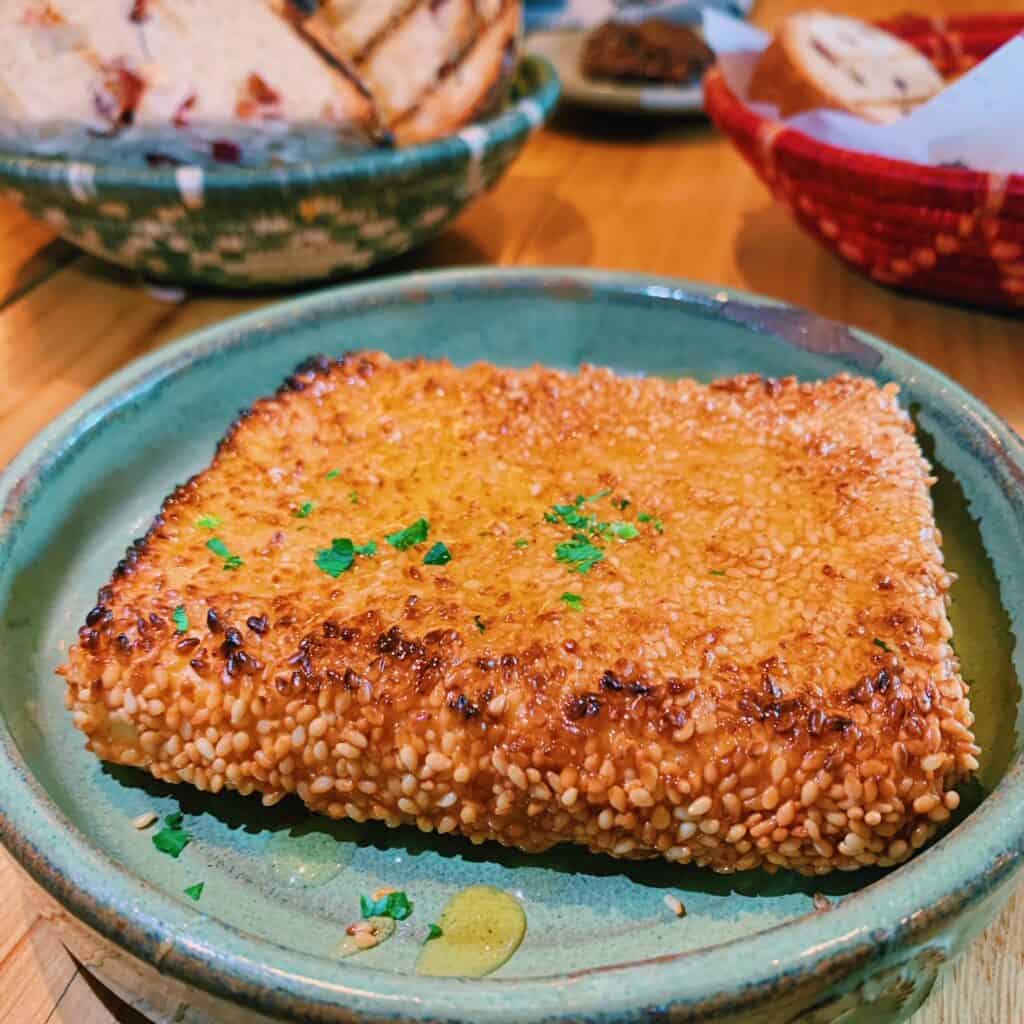 being one of the best brunch restaurants in boston, committee has a lot to rave about. in addition to their life changing feta dish. their shakshuka is MASSIVE and absolutely delicious. containing feta and delicious pita to dip it all in, it can do no wrong. don't forget to add some sweets to your brunch table like their greek yogurt pancakes or bougasta which is phyllo dough filled with vanilla custard and topped with cinnamon and powdered sugar.
when it comes to brunch at committee, don't think just do, eat and ENJOY EVERY BITE!
sonsie
sonsie makes their way onto this list of best brunch spots in boston not just because of their delicious food but because of the ambience. my absolute favorite time to go to sonsie is on a warm, sunny day where i can sit outside on newbury street and people watch the ENTIRE TIME! not to mention, they have the front part of their restaurant open up to the street so that even if you're sitting inside, you still get the feeling as if you're out in all the action!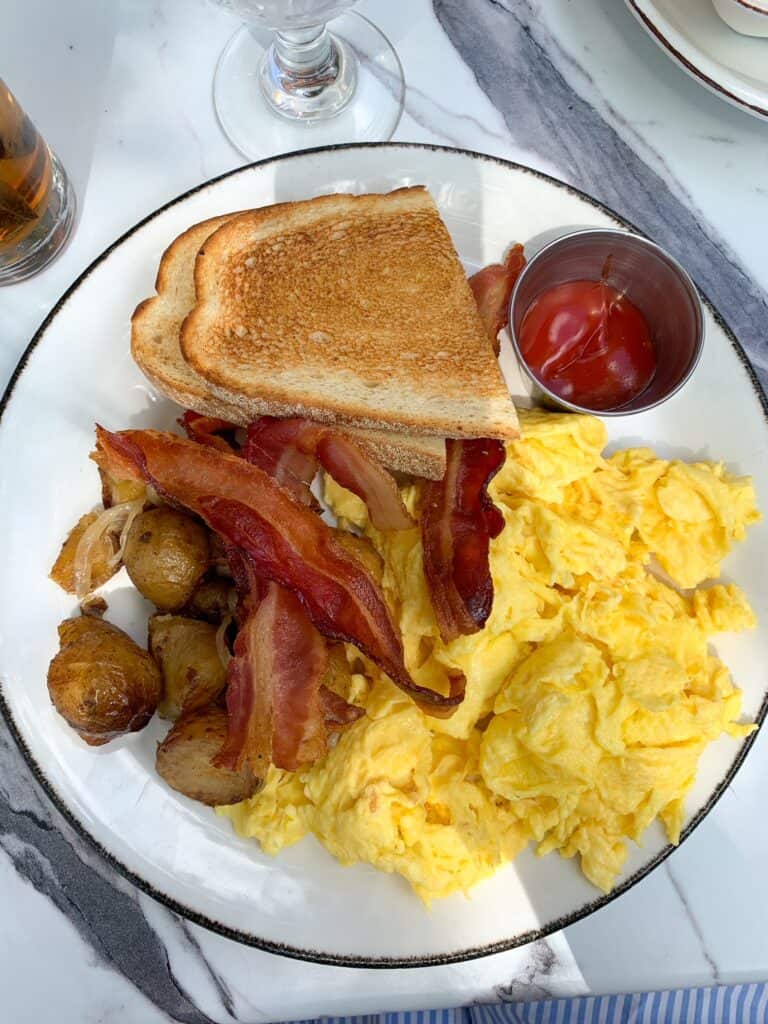 sonsie's brunch is delicious. they have an amazing breakfast hash dish but my favorites are their avocado toast, yogurt bowl and two eggs any style (scrambled for me) with breakfast potatoes because i don't think you've really had a good brunch without some good potatoes on your plate!
cafe landwer
brookline
i could go to cafe landwer for breakfast, lunch, brunch or dinner. it seriously doesn't matter because i know that i will be happy with my meal. 99.9% of the time i go i get the landwer shakshuka with pita bread, a side salad and a side of crushed potatoes. beyond YUM! their pita is superior to pretty much any other pita bread i have ever had...now i know that's a big statement. BUT, it's completely true! and don't get me started on their crushed potatoes...they are steamed, smashed and then fried. this gives them the perfect crisp and their seasoning is on point.
when i don't order their shakshuka (which is rare), i get their falafel hummus bowl. It couldn't be more delicious. a creamy hummus topped with perfectly crisp falafel, can it get any better? side note: their falafel is also one for the books, definitely in the top 5 falafels of my life.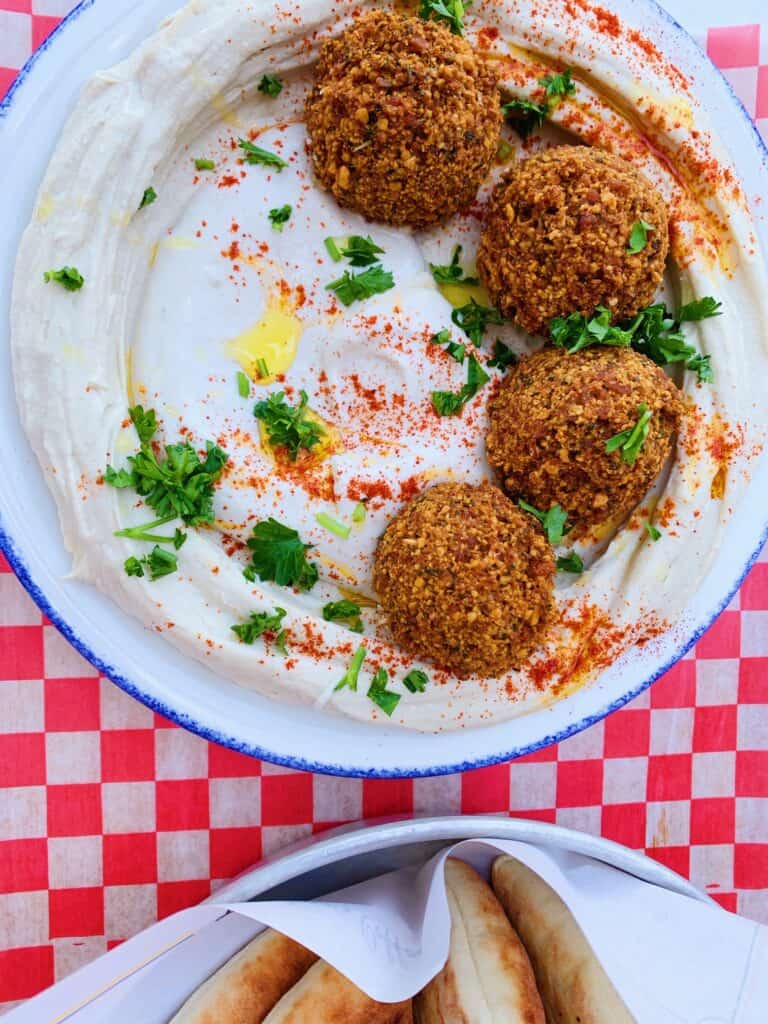 one of the best parts is that they serve brunch ALL DAY, EVERY DAY! this is a dream for a brunch lover like myself and cafe landwer is doing it right.
tatte bakery & cafe
multiple locations around boston
oh tatte, a true classic if you live in boston. whether it's brunch on the weekends or craving brunch during the work week, tatte is the place to go. they have an amazing menu filled with salads, sandwiches and delicious bowls. however, they also have a brunch all day menu. does it get much better than that?
i love a lot of their salads, which is usually my go-to order when i get tatte during the work week. but my favorite dishes are their shakshuka and tartines, specifically their sweet potato tartine. it starts with their toasted homemade bread and mashed avocado. now this is where it gets really good...they add sweet potato fritters. HECK YA! on top of that they add poached eggs because who doesn't love a little #yolkporn at brunch?
tatte is a dream and beyond instagram worthy. if you didn't take a picture of your food, did you even eat it?!
---
so there you have it! some of my all-time, favorite brunch restaurants in boston and i hope you try some of them if not all of them! whether you're a boston resident or just visiting, make sure to add these to your list. you won't regret it!
if you liked this food guide, check out all my others here! do you want more consistent updates on some of the best food spots you could ever go to? follow me on instagram here for daily updates!