my top 3 breakfast ideas that i have on repeat. gluten free, high in protein and all are delicious!
breakfast food is my FAVORITE, anyone else? first, don't get me wrong, i love to indulge in an amazing brunch. however, that food isn't always the best for my body or will keep me energized throughout the day. i'm a sucker for good pancakes and breakfast potatoes, aka carb LOVER. this post will give you my top 3 healthy breakfasts. they are easy to make, full of nutricious ingredients and amazing flavors.
it's important to know that everyone's different and you should listen to your body! next, you'll realize that healthy breakfasts can satisfy those indulgent cravings. you will be having breakfasts that you enjoy as much as those from your favorite brunch spot in no time. are you ready for number one? let's get into it!
paleo banana pancakes
ingredients needed for batter : 2 eggs, 1 banana, 1 tsp vanilla
steps : mash the banana and then add the eggs. whisk the two together add in the vanilla. at this point you can add in any other flavors (i like to add cinnamon)
cook in a pan like normal pancakes!
optional additions : top with your favorite nut butter, coconut flakes, nuts, granola, whatever your heart desires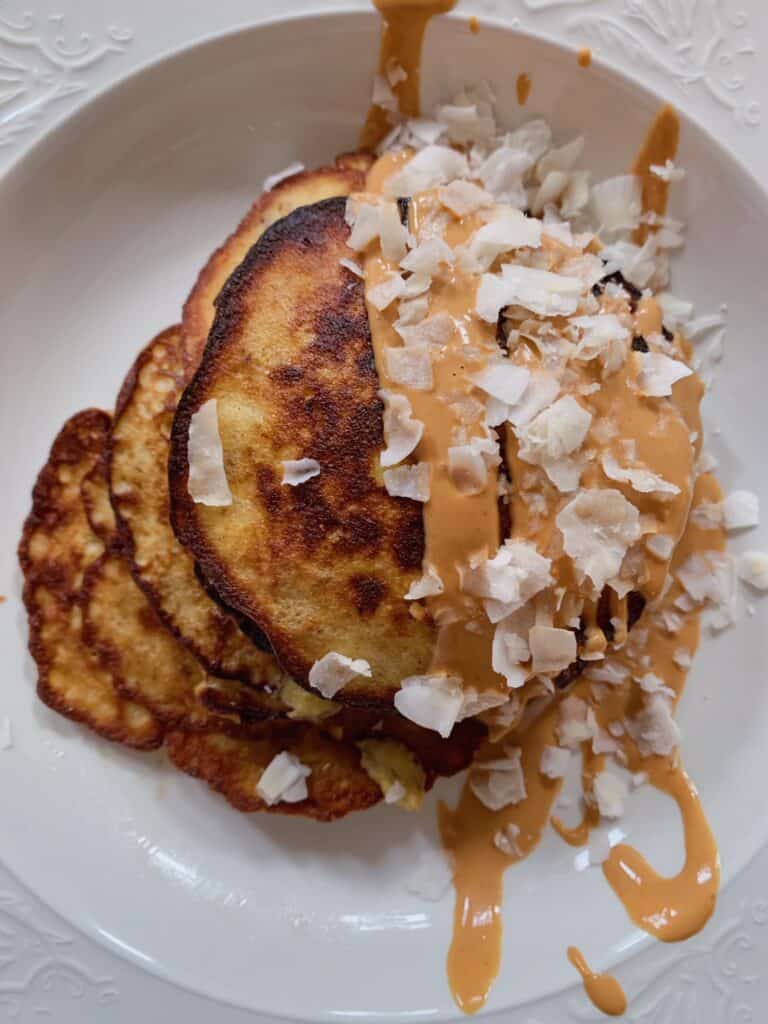 avocado toast
the best part about avocado toast is that you can use any bread, english muffin or toast that you want! (even sweet potato toast)
my favorites breads are : ezekiel bread, dave's killer bread a fresh loaf from a local bakery
ingredients needed : bread or similar, avocado
steps : toast your bread and slice / mash the avocado. put the avo ont op and let's spice it up. my current favorite is to add red pepper flakes + a honey drizzle!
other topping ideas : feta cheese, olive oil + salt and pepper, sriracha drizzle
add eggs on top or on the side for extra protein! nothing beats a good #yolkporn drip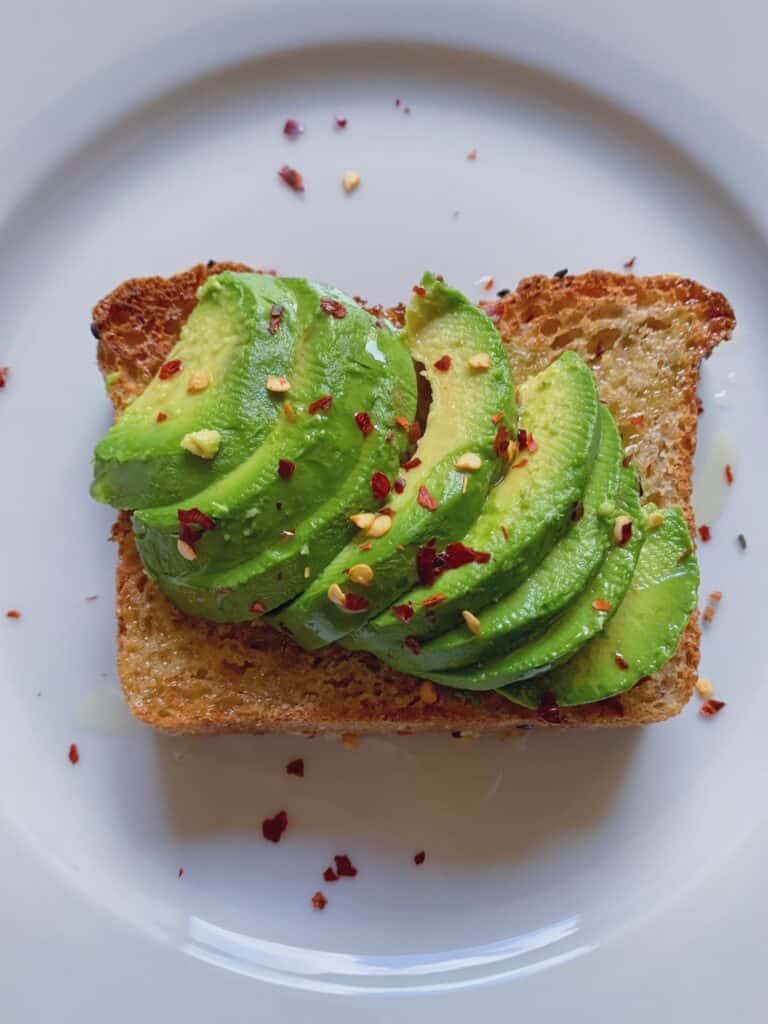 sweet breakfast sandwich
listen, you can use any kind of bread for this but my current favorite is to use wake up foods waffles. they are SO good AND good for you too! you can use my code FEASTYTRAVELS20 to get 20% off your order as well 🙂
ingredients needed : two waffles (or whatever you want to use!), your favorite nut butter, a banana, and jam! you can make my favorite chia seed jam recipe which is perfect for this.
steps : toast your waffles, slice your nanner, spread the jam + nut butter, then put it all together and enjoy!