who doesn't love a good bagel? i sure do! and guess what, here are two spots with BEST bagels in miami. all you have to do is go check them out. i am so excited to share my top two bagel spots with you because they are hands down some of the best out there.
to be honest, i didn't eat bagels for years because of their bad reputation. i always thought that they would instantly make me gain weight. i know that sounds crazy, but that used to be how my mind worked. however, in reality, that is not going to happen just by enjoying a freshly baked bagel when you want one!
there are tons of miami bakeries that you can choose from to get an amazing bagel. however, i went to two spots that are know for some high quality eats. and guess what?
they also have the best bagels in miami! hands down, these two miami bakeries are a MUST try. if these spots don't satisfy your bagel cravings, then i don't know what will.
all day cafe, brickell
this spot can seriously do no wrong when it comes to their food! i went here for brunch and got a ton of food of course, but the highlight? their homemade everything bagel!
do you ever finish eating and wish you could eat it again a million times over? that was me with this bagel. i was so sad when i finished that last bite that i would have gotten another one if i wasn't already full. i can promise you that i will never pass on getting their bagel every time i come here for brunch!
**side note : get their banana bread!!! you will NOT regret it. it was one of the best i've ever had, besides my own recipe which i'll link here!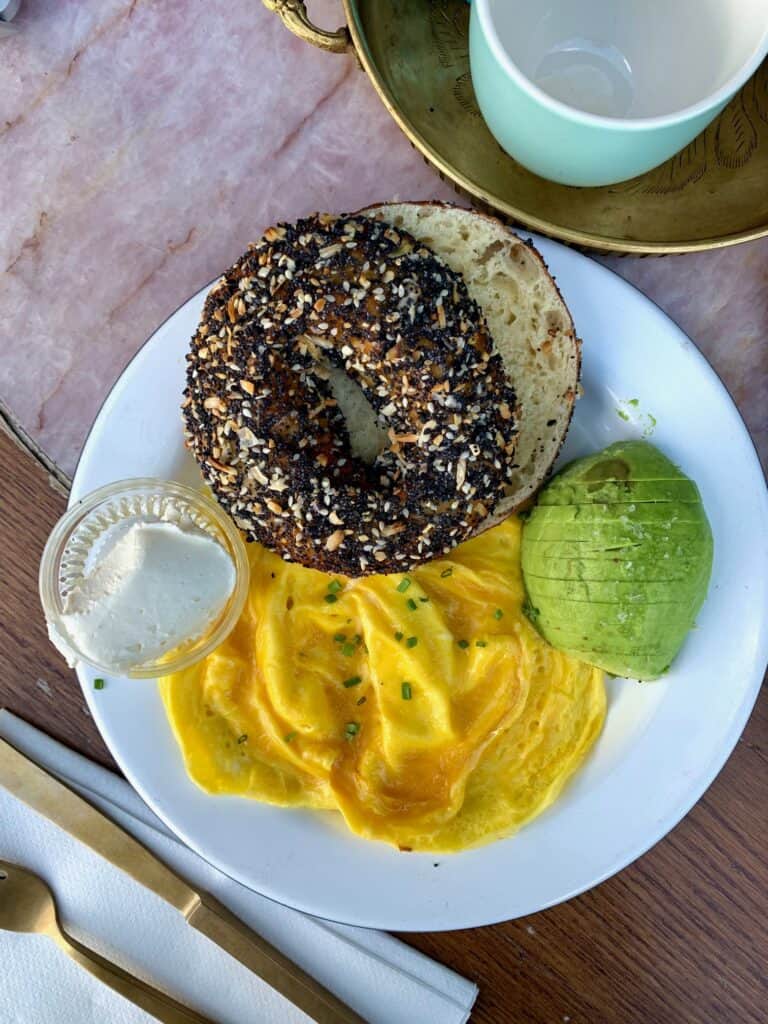 p.s. i think this was my favorite of the best bagels in miami
zak the baker, wynwood
does this place sound familiar? well it should! zak the baker is one of the best miami bakeries you can go to. they have delicious freshly baked breads and sweet treats to choose from. BUT do not miss out on trying their bagels!
zak the baker makes everything fresh daily with quality ingredients. trust me, it shows in the final product from the very first bite to the last. they have a selection of bagels but i tried their everything bagel as that is my go-to!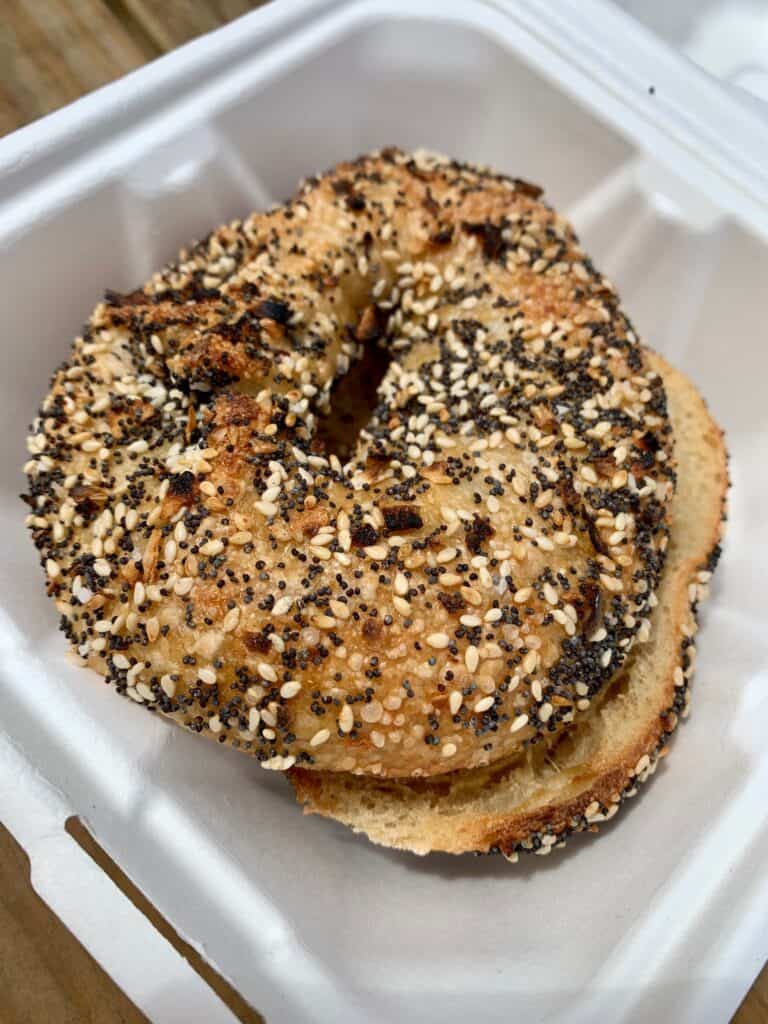 this miami bakery is in a great location with tons to do after you fuel up on their fresh bagels! a popular attraction nearby is the wynwood walls exhibit. if you don't feel like going to the formal area, you can simply walk around. the streets of wyndwood are covered with art.
what did i do after i got my food? one of my personal favorites...shopping! i burned some extra calories (and cash) by window shopping for clothes.
**side note : i also tried their avocado toast and it was absolute PERFECTION! everything you could ever want in a toast. one of the BEST bakeries in miami hands down!!
final words
i know this post was short but hopefully sweet!
let me know if you have any other miami bakeries that i should try and add to this list if they make the cut. miami is filled with some of the best bagels but these are the best of the best.
lastly, here's a friendly reminder to eat the bagel, enjoy it and DON'T feel guilty about it! i have learned from my own experiences that it's better for me to enjoy the foods i truly want to eat rather than ignoring those cravings.
FOOD IS FUEL, the end!