this spinach pesto sauce is healthy, delicious and extremely easy to make. it is the perfect sauce to have on your favorite pasta or elevate an avocado toast.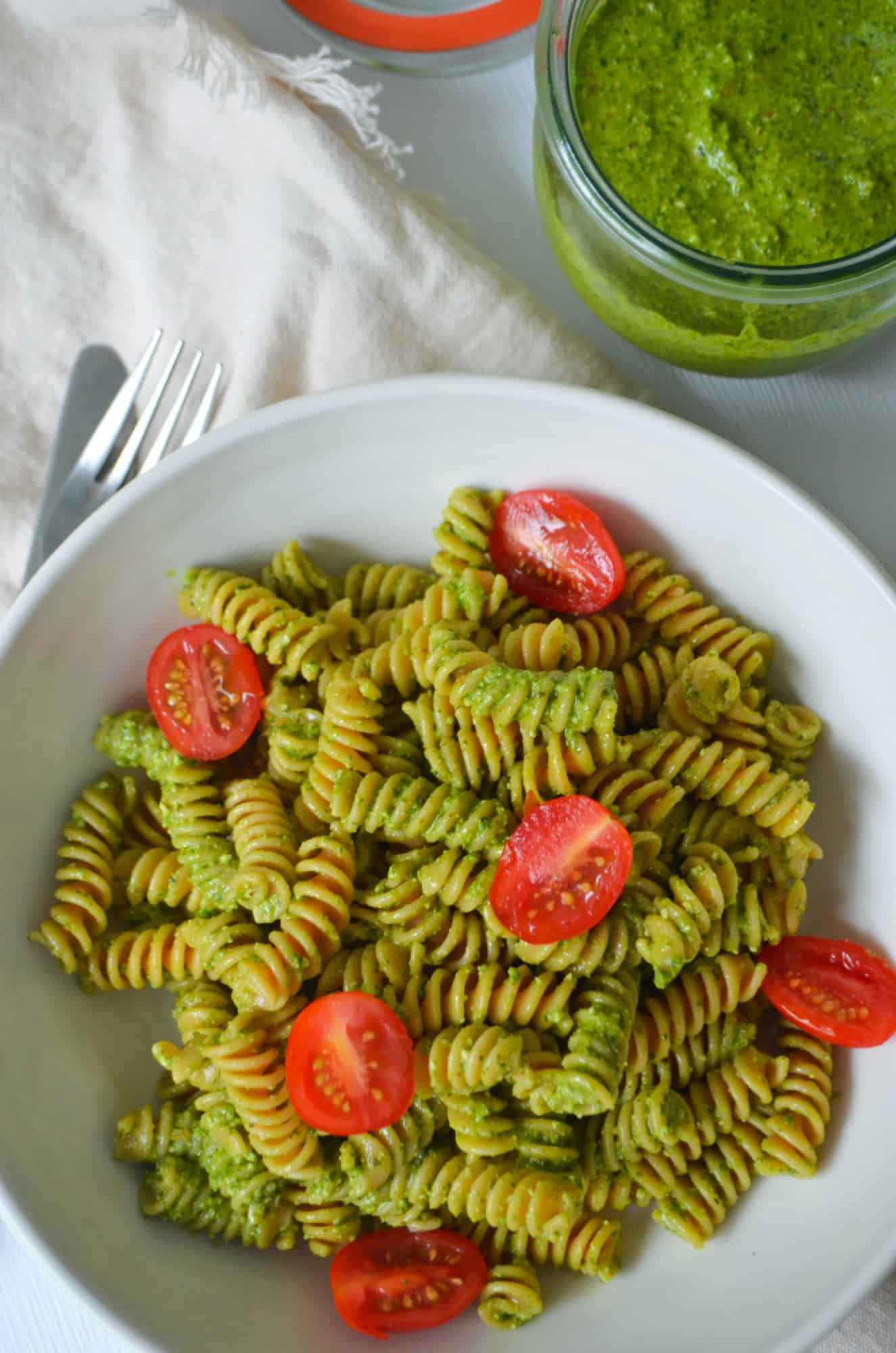 are you wanting to switch up your pasta night from a typical red sauce? or maybe you want to add more green color to your diet? or are you like me and just LOVE a good pesto sauce? well, if that's the case...this recipe has got you covered. spinach pesto sauce is an easy, low-maintenance recipe.
the hardest part of this recipe will be gathering all of the ingredients. with that said, you probably already have majority of them in your kitchen. once you have all of the ingredients, you can leave the rest of the work to your food processor (or blender).
frequently asked questions
can this recipe be made vegan or dairy-free?
yes, it sure can! this recipe can be made vegan/dairy-free by substituting the pecorino cheese for a vegan parmesan/similar cheese
what can pesto be made from?
pesto is typically made with the main ingredients as basil and pine nuts. however, i wanted to get creative and make a pesto that uses more common ingredients. i kept the basil as it makes such a nice flavor and then added spinach for some extra healthy nutrients. instead of pine nuts i used almonds since those are typically kept on hand in a household compared to pine nuts.
what can you put pesto sauce on?
i love to mix this pesto sauce with pasta or add it to my avocado toasts. i explain at the end of this blog post how best to do that!
related recipes
if you try this recipe, please don't forget to leave a rating + comment at the end of this blog post!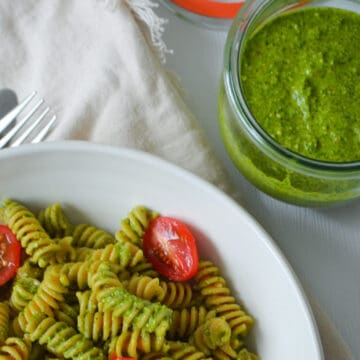 spinach pesto sauce
the perfect complement to your favorite pasta shape or to top your avocado toast. this spinach pesto sauce is not only delicious but so easy to make in the food processor.
Ingredients
3

cups

baby spinach

1

cup

fresh basil

¼

cup

almonds

raw, whole

2

tbsp

pecorino cheese

½

cup

olive oil

1

whole

lemon

juice only

pepper

to taste

salt

to taste
Instructions
pulse consistently until fully combined

taste and add salt and pepper to your taste. i found the recipe didn't need too much due to the cheese adding a salty aspect.

pulse again until fully combined

add to your favorite pasta or as a spread on a sandwich/avocado toast.

pour into a mason jar or sealed container for storage.
how to make spinach pesto pasta
simply toss your pasta of choice in the pesto sauce. i suggest using ¼ cup of the pesto for 1 serving of pasta. for additional toppings, add chopped fresh basil, grated parmesan or sliced fresh tomatoes on top.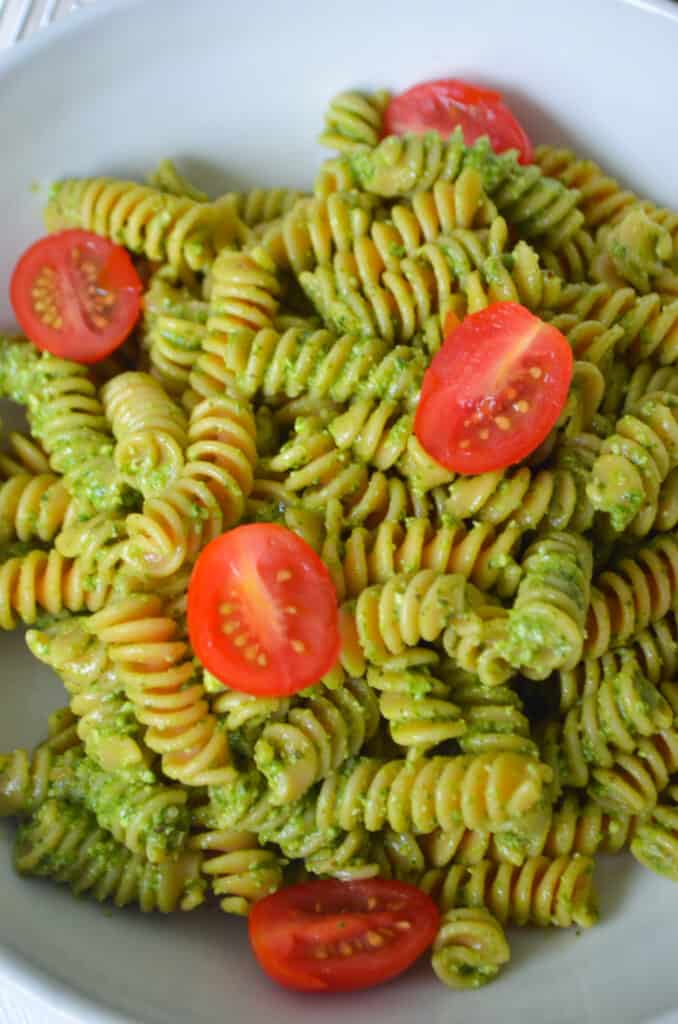 how to make spinach pesto avocado toast
all that you need to do for this recipe is to toast your toast to your liking and spread your spinach pesto sauce on top of the bread. add mashed or sliced avocado on top. next, finish the avocado toast with a dash of salt and pepper to taste. (another option would be to mix the pesto directly with mashed avocado)
some additional toppings that you can add are tomato slices, eggs or greens/sprouts.
if you try this recipe, please don't forget to leave a rating + comment at the end of this blog post!